12 Types of Travelers Who Will Absolutely Love Dubai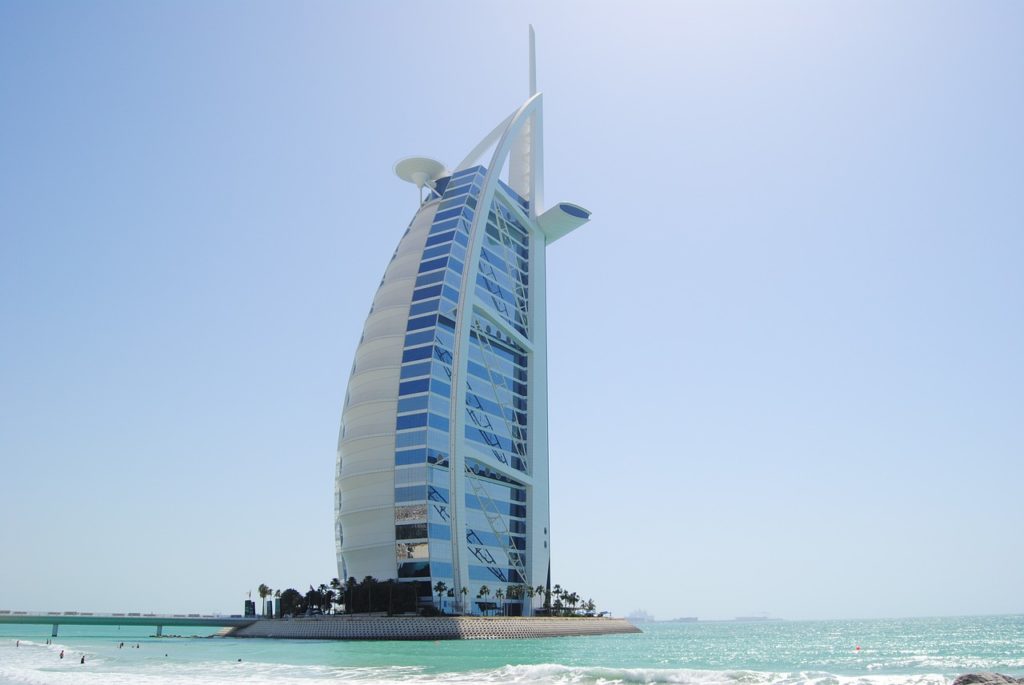 When given the chance to travel just one destination, anywhere in the world, most people will definitely choose Dubai.
With its rich culture, stunning architecture, one-of-a-kind adventures, luxury shopping, and spectacular nightlife, everyone is sure to have something to enjoy and explore.
If you are still wondering if this is a good place for you to visit, here is our list of the types of travelers who will certainly love Dubai to help you see that this emirate is the perfect destination for you.
1. The Backpacker
A backpacker loves to visit different places and usually prefers independent traveling. Many would say that Dubai is not exactly a suitable place for this type of traveler because it can be an expensive place to explore.
But with excellent budgeting skills and some strategies, this should not be an excuse not to visit this great place.
For instance, you can split the cost of a top-notch hotel stay by sharing the accommodation with fellow backpackers. Also, there are some free activities you can enjoy. You should keep in mind as well that rates drop all throughout Dubai during the summer, so that would be a great time to visit.
Make sure to do research in advance to pinpoint where and how you can have a more affordable yet enjoyable Dubai travel experience.
2. The Adventure-seeker
An adventure-seeker loves going to different places to explore new experiences and engage in various physical activities. And because Dubai offers plenty of outdoor attractions, it has become one of the must-visit destinations for adrenaline junkies.
To name a few, here are some activities adventure-seekers must engage in:
Zipline like Superman through the Dubai Fountains

Free-fall or skydive at more than 120 miles per hour over a manmade island

Take a plunge in an aquarium and swim with sharks

Ski in the desert

Ride a mountain motorbike and try plenty of other activities in nearby Hatta (only 45 minutes away)
3. The Photographer
A photographer travels through space and time via images. With their captured images, they create stunning stories. Know that Dubai is home to some of the world's best scenic views that are surely a treat to any photographer's eye.
Vantage points that shutterbugs can try include Dubai's many beaches, hot air balloon rides, the desert, and towering skyscrapers.
4. The Fashionista
A fashionista is a type of traveler who loves to find new fashion trends and shopping opportunities. Dubai is included among the most favored destinations for fashion-loving vacationers, with its growing number of both established and emerging homegrown designers.
Most importantly, the emirate's shopping venues offer high-end brands that other countries don't have.
5. The Retreat Enthusiast
A retreat enthusiast  is a vacationer who takes time to get away from the busy urban life and unwind to recharge and nourish their mind, body and soul. Dubai is a good destination because it offers this traveler plenty of relaxing and rejuvenating activities to relieve stress.
They can spend quiet time at the beach and or at the desert to roam around and watch the stunning sunrises and sunsets.
6. The True-blue Tourist
A tourist is a type of traveler who chooses to stick to the famous destinations and top attractions that a place has to offer. Fortunately, Dubai is home to lots of renowned tourist spots. Tourists can explore these destinations with a city map and tour guide.
Today, there are plenty of businesses offering arranged or customizable tours for visitors to Dubai. Whether they join these tours or opt to explore Dubai's most popular places on their own, they make sure that they do and see everything that a Dubai tourist must never miss.
7. The Soul Searcher
A soul searcher travels to contemplate the world's mysteries and find meaning in their lives. Thus, they often travel alone and go to places where they can spend the time to look inward and enrich their personal and spiritual growth and development.
In Dubai, some of the best places they can visit include Wadi Ghalilah, Hatta, and The Green Planet.
The Wadi Ghalilah lets them experience hiking the stairway to Heaven. Note that this activity requires stamina and a strong mind to help a person can reach the top because this adventure exposes them to narrow paths, cliffs, and steep rocks.
Hatta, on the other hand, offers a cool respite. Activities they can enjoy here include biking, camping, kayaking, and hiking. Hatta also offers a luxury mountain retreat resort with stunning landscapes where they can relax and find themselves.
As for The Green Planet, this is a tropical rainforest that is contained in a glass box. This offers splendid natural sceneries and encounters with wildlife, including birds, sloths, lizards, and snakes.
8. The Resort Hopper
As the name implies, a resort hopper enjoys chilling out in different hotels. They are not passionate about visiting stunning sights, shopping, or even engaging in fun activities. Instead, they enjoy the creature comforts and the elegant luxuries offered by world-class hotels, such as chilled drinks, delectable dishes, stunning views o the beach, and all kinds of modern amenities. Sometimes, they just indulge in a swim in the hotel or resort's pool.
Dubai is home to lots of luxury hotels with their own dining establishments, activity centers, swimming pools, and offers of all-inclusive holidays at the best price.
9. The RV Traveler
An RV traveler loves traveling in recreational vehicle or RV to spend time in isolated regions. In Dubai, RV traveling is new. Here, they can stay in their RV comfortably, with everything they need in the vehicle, while exploring the desert and immersing themselves in the culture.
10. The City Dweller
A city dweller is a type of traveler that enjoys the hustle and bustle of urban life. Their favorite destinations will include places where they can get lost in shopping hubs, recreational centers, and a vibrant nightlife. The city dweller will find the pulsating urban experience they seek right in Dubai.
11. The Squad
If you love to travel with a group, then you are part of a squad. They typically make plans to discover new destinations with their family or friends. They visit places in packs and their main travel objective is to party together wherever they may go.
In Dubai, your squad can go to Dubai Autodrome to enjoy energetic activities, especially if you love competition. These activities include drifting courses, driving sessions, and go-karting options. For those who don't like speed, they can go to the LaserDrome and engage in an activity similar to paintball, but without the mess and pain.
12. The Planner
A planner is a type of traveler who goes on a trip based on set schedules. They visit places in an organized manner. They will love Dubai in the sense that they can pre-arrange most of their activities, either by reserving online or calling the company that offers the activity.
With the advancement of technology today, planners can easily make reservations to ensure a stress-free and organized Dubai trip.
People travel for various reasons. Whatever your own reason may be, Dubai is without a doubt a great destination, offering plenty of places to visit and things to do. Whether you are a backpacker, an adventure-seeker, a typical tourist, an advance planner, a city dweller or an RV traveler, you will definitely love Dubai. So for your next travel destination, choose Dubai!
……………………………………………………….
AUTHOR BIO
Thomas Grundner is the Vice President of Sales and Marketing for JA Resorts & Hotels. He has more than 20 years of expertise in the hospitality and leisure industry – across international markets including Germany, Egypt and Spain. Grundner oversees all sales, marketing and revenue efforts as the company continues to build on its key growth and development strategies and further cultivates its unique blend of "Heartfelt Hospitality" and "Casual Luxury."
http://www.travelpleasing.com/12-types-travelers-will-absolutely-love-dubai/
http://www.travelpleasing.com/wp-content/uploads/2018/06/dubai-939844_1280-1024x685.jpg
http://www.travelpleasing.com/wp-content/uploads/2018/06/dubai-939844_1280-150x150.jpg
Travel Destinations
When given the chance to travel just one destination, anywhere in the world, most people will definitely choose Dubai. With its rich culture, stunning architecture, one-of-a-kind adventures, luxury shopping, and spectacular nightlife, everyone is sure to have something to enjoy and explore. If you are still wondering if this is...
Travel Pleasing
Travel
Pleasing
travelpleasing@gmail.com
Administrator
Travel Pleasing