What to do on a Whitsunday Sailing Adventure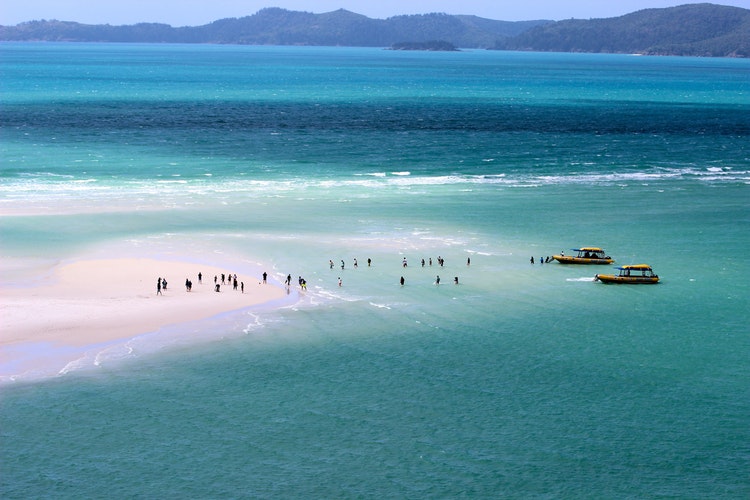 Whitehaven beach is a highlight for people travelling through Australia to the Whitsunday Islands.
Having visited there myself, you get to see a wide variety of holidaymakers of all ages and budgets. All enjoy their time, but on occasion, you meet people who tend to have not been aware of the many options and variety of trips available to all kind of travellers from family sailing to adventure travel.
With many ways to enjoy the Whitsundays, I am going to show you options to choose from to make the best possible time you can have in this gem near the Barrier reef.
Arriving at the Whitsundays
The two main ways to enter the Whitsundays.
Prosepine
Is the small town and locality on the mainland, a short thirty-minute drive to Airlie Beach where most of the boat trips depart from. Here you will find numerous budget trip options. This is also the central backpacker area, with backpacker budget accommodation, hostels, bars and restaurants aplenty.
Hamilton Island
Is around one hour from the mainland, with regular ferry's back and forth. The cost is roughly $50 per person and doesn't really change regardless of the season.  For those wanting some creature comforts and higher-end luxury then Hamilton Island will be your preferred choice. It is the perfect jumping off point for exploring the Whitsundays.
It is possible to fly to Hamilton Island, and it can be cheaper than flying to Prosepine but be warned; this is where the cheap part of the trip ends as the island is mainly high-end, beachfront hotels. But after a long-haul flight there's nothing like a little comfort, and here you have plenty of excellent hotels to choose from.
Hamilton Island has plenty of options for you to book various kinds of sailing trips. Hamilton Island has less restaurants on the beach but does have fine-dining cuisine from Asian fusion dishes to fine steaks are plenty, and enough everyday amenities such as a small supermarket, a bakery and several cafes are more than adequate.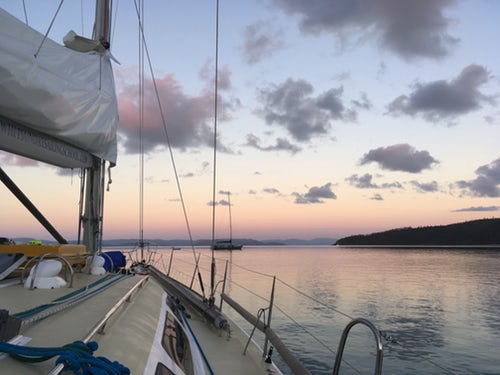 Getting out to the Whitsunday Islands
The most common trip is going out to explore the islands. Whitehaven beach is the standard route for most trips, combining snorkelling or diving on the reef.
Depending on the experience you are looking for there are vast differences between boats, comfort and clientele, so it's important to be clear on your agenda and what kind of travel experience you are looking for.
Day trips to Whitehaven Beach
Day trips are best suited for families, visiting for a short time who would want to sleep on land. These trips will use a faster boat, so you can squeeze everything in and ensure you are back in the hotel at the end of the day.
Overnight trips are more suited to backpackers and adventurous couples young at heart. So most overnight trips are catering to this market, so if backpacking is your thing, this is for you. The average tour accommodates around 25 people.  You can sunbathe on the deck, enjoy snorkelling in the day and then drink the evening away toasting the sunset. The charters always feed you well, with good quality meals (which may come as a surprise). On these kinds of charters, you will find sleeping conditions are fairly basic, the cheaper boats don't come with much privacy, basically a bunk-bed style sleep, similar to hostel dorms. For backpackers, this will still be a good experience, plus if you have toasted the sunset a little too much, you'll be fine.
Some sound advice to consider if you are looking to snorkel and or especially to dive be sure to check passenger numbers first. As you would expect the difference on boats that are housing 50 people compared to boats that are couple-orientated like the Waltzing Matilda holding only 14 is vast.
Choose Your Boat
You have a choice of private or bareboat charters.
These options are more for freedom-seekers looking to be creative with their plan for the tour.
Ever thought about chartering a boat yourself? Enjoy setting a hassle-free agenda for your Whitsunday sailing trip. These are incredibly well-organised charters, offering full information for route planning, different satellite and mobile phone connection with the mainland for weather updates and anchorage places.
As when you consider that most of the boat tours as I said before run through similar routes and experiences, chartering a boat to head to paths less trodden, is a beautiful option. In fact you may be surprised but no sailing qualification is required; however, most charters required some sailing experience as a minimum. If you have no sailing experience skippers are available for hire to follow what you want to do so you can sit back and enjoy.
Not Everything is About the Water
Flights are available in a fixed wing plane over Whitehaven and beyond, and for the more adventurous among us, a daredevil experience in a 2 seater and even helicopter trips, (these are a better option for families).
Getting out to the Reef
This is for the people who want to dive, but if you are in a group where everyone wants to do something different, from sunbathing to the helicopter ride, this is a little bit of everything to please all.
The reef is two hours from Hamilton Island and around three from Airlie Beach. Reef World is situated next to Hardy Reef; you may well have seen the pictures of this famous heart-shaped reef.
Here you have all kinds of options for everyone, from snorkelling to diving, to helicopter rides with vivid aerial views. For those among you who do not like to get their feet wet, there are semi-sub tours for an incredible underwater experience. Witness this underwater paradise with a guide to explain what species you are witnessing along with eco information about the reef.
Most trips to the reef allow you to spend about four hours on the pontoon, allowing enough time to enjoy whatever activities take your fancy. There is now also a 'Reef Sleep' option, allowing you to spend the night under the stars in comfort and not to mention a top-notch BBQ dinner. The beauty of this is you also get to dive the reef at night; with the bonus of getting to do it all again the next day.
How to Plan Your Whitsunday Sailing Adventure
Flights
Brisbane or Cairns are your hubs for international flights before flying onto Hamilton Island or Prosepine.
Overland Travel
Many people make their way up to Airlie Beach by hiring campervans, and you can also get here via a Greyhound bus.
Organised Tours
There is a range of Whitsunday sailing adventures from day trips to stay-aboard's, and from beautiful tall ships to exclusive catamaran adventures. There is truly something for everyone in these beautiful islands.
Once you have been to this beautiful island this will be on your holiday list for the rest of time.
………………………………………..
Author Bio: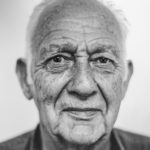 Pat is a veteran blogger with a life-long love of travel and adventure, he has been Whitsundays diving himself and loves to share his experiences.
http://www.travelpleasing.com/what-to-do-on-a-whitsunday-sailing-adventure/
http://www.travelpleasing.com/wp-content/uploads/2018/08/Whit-2.jpg
http://www.travelpleasing.com/wp-content/uploads/2018/08/Whit-2-150x150.jpg
Travel Destinations
Whitehaven beach is a highlight for people travelling through Australia to the Whitsunday Islands. Having visited there myself, you get to see a wide variety of holidaymakers of all ages and budgets. All enjoy their time, but on occasion, you meet people who tend to have not been aware of...
Travel Pleasing
Travel
Pleasing
travelpleasing@gmail.com
Administrator
Travel Pleasing