5 Alluring Tips To Spice Up Your Honeymoon In Australia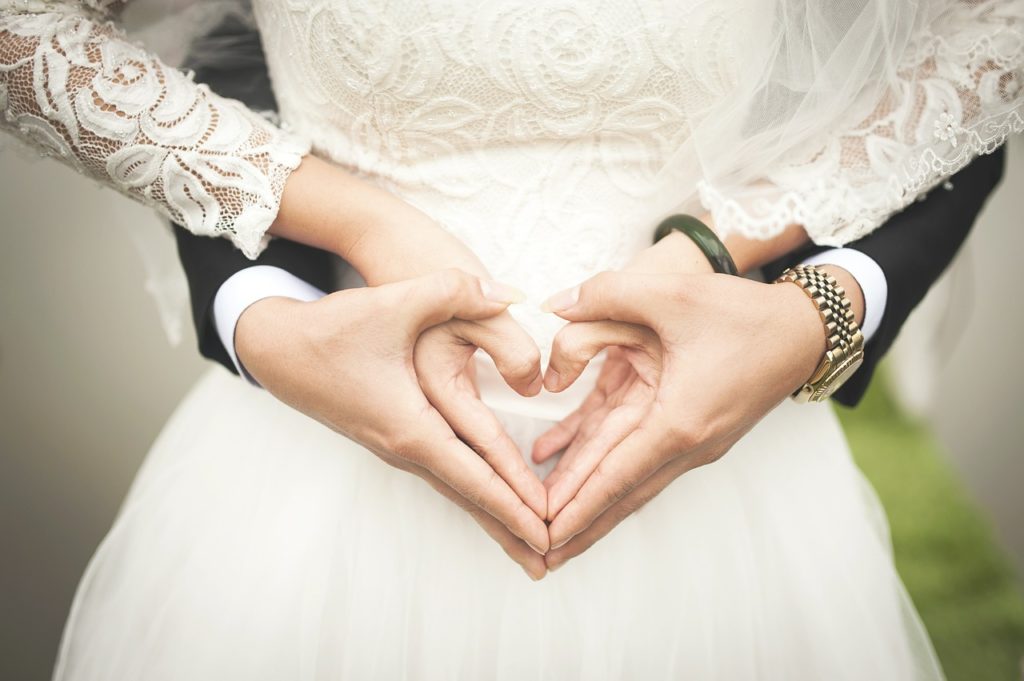 If you are about to get married and having a headache on deciding where to do your most-awaited honeymoon, I welcome you here because you clicked on the right page. Yes, congratulations mate! You are to read some of the most suggested honeymoon destinations in one of the world's modernized yet biodiverse country, the abundant land of Australia.
So, call on your love, honey, babe, or baby for both of you to decide where to go in your first time together as husband and wife. Trust me, these are all incredible places for you to spice up your married life!
DIVE INTO THE WONDERS OF GREAT BARRIER REEF'S TREASURES
Make your affection to each other go deeper as you dive into one of Australia's most notable natural gifts, and one of its UNESCO's World Heritage Site designated places, the Great Barrier Reef. It is tremendously 348,700 km² in an area – would you believe that it is larger than The Great Wall of China? Well, amazingly yes. It is large enough to be the only living thing on earth to be visible far from the outer space! That's truly great! Isn't it?
So, if you decide to go and visit this amazing place, you are promised to be welcomed with lots of fun and exciting activities that surely will spice up your love. This natural wonder consists of thousands of reefs and hundreds of islands made of over 600 types of hard and soft corals. Moreover, it is a home to a myriad of species of colourful fish, turtles, dolphins, shark, molluscs, and starfish. With all that, you can choose from doing the following activities:
snorkelling

bare boats (self-sailing)

semi-submersibles

scuba diving

whale watching

aircraft and helicopter tours

glass-bottomed viewing

educational trips

cruise ship tours

swimming with dolphins
(Oops! Did I just give you another set of choices for you to choose from?).
And if you are tired of doing these or some of these activities, you can enjoy your company together by walking hand in hand in the white sand beaches, get your skin sun-soaked while chit-chatting about your love story or take photos of the picturesque views to upload your first photos together as a married couple.
CHECK IN TO SOME OF AUS' SUPER FINE-TASTIC HOTELS
If you are not into getting your skin soaked under the sun (like me! Because of disgusting sensitive skin), you can check out Australia's most extravagant hotels. Check in to an awesome hotel of your choice and enjoy an intimate time together with some of your most favourite movies. Or you can simply sit by the balcony and enjoy reminiscing the up and downs of your relationship while enjoying the magnificent views from the top.
Australia's hotels and accommodations guarantee to offer a warm and great service to their guests, whether you are a local or a foreign. They give their best in attending to their guests' needs especially in making them feel welcome and comfortable all the time.
The primary advantage of checking in into a hotel is the convenience and comfort it brings whilst you enjoy your honeymoon. There are lots of places you can visit while your things are safe and sound in a hotel, right? You can stroll around and witness the beauty of Australia right in from you, you can see how the night brings life to the awesome place, eat in your chosen restaurants for lunch or dinner, or simply walk around and enjoy the laughter and sweet moments with each other.
WITNESS THE ULURU'S AMAZING GOLDEN SUNSETS
Who says that Uluru is only for the nature savvy? Of course, not! The awesome rock wonder is open for anyone who wants to see the transformation of its colors as soon as the sunlight touches its surface. Uluru, also known as Ayers Rock, has also become one of the top destinations for honeymoon in Australia because it offers a great scenery from the moment the sun is about to show up to the moment it comes down.,  
Like the Great Barrier Reef, Uluru is also a designated World Heritage Site by the UNESCO.  Who would have thought that it could also cater to honeymooners like you? This place is perfect for you and your sweetheart to go camping, hot air ballooning, and dining. So, if you are not in a mood to check in into one of Australia's hotels, then indulge yourself to this extraordinary experience made more unforgettable because you are with the love of your life. There is no better feeling than seeing a wonderful sunset while you are safe and sound in each other's arms.
HAVE A "HOP"-PY DAY IN KANGAROO ISLAND
Australia is known for its kangaroos, so why not try to "hop" fun with them? Isn't that a good idea? It is Australia's largest island next to Tasmania and Melville Island. It is said that the island was named after kangaroos were found when the British first explored the island. But aside from the kangaroos, you can also experience interacting with some of its friends – Tamar wallabies, Rosenberg's goannas, koalas, echidnas, Australian fur seals and long-nosed fur seals which are roaming freely across the beautiful island.
But don't worry you can still enjoy your honeymoon together by trying these awesome activities, surfing, fishing, swimming, bushwalking, and canoeing. See? Adding a little spice on your honeymoon is as easy as 1,2,3.  You just have to have a heart of an explorer, and an adventurer!
SIP AND TASTE THE BAROSSA VALLEY'S MOST WINE-TED WINES!
Of course, after the long journey before you get her to say yes, a well-deserved wine tasting is a must. Cheers, to the newlyweds! Have a little sip and taste of the most WINE-ted wines in Australia, the Barossa Valley Wines.
But if you are too dizzy or tired of wine-tasting, don't worry because you can also enjoy the experience of cycling, heritage walks, and shopping around the place. Also, the locals of Barossa Valley are friendly and welcoming. Barossa Gourmet Weekend, Grape Fest, and Barossa Vintage Festival are the festivals you would want to witness during your visit.
So, what do you think of these awesome and fantastic places? I assure you that the spice of your love will surely blow each other's mind away. Enjoy the fun and thrill together while having the most of your time as newlyweds.
…………………………………………………………..
Author Bio
Kath Ramirez is a journalism graduate who aims to turn her dreams into her passion. Her love for writing started when she was seven years old, reading illustrated books. Writing articles, reading books, and dancing is her passion and she breathes into life with these. Kath is also engaged in exploring different places to stay for vacation or Holidays and a food addict but health conscious. She now works as a writer for West HQ, one of the best travel locations in the heart of Western Sydney.
http://www.travelpleasing.com/honeymoon-in-australia/
http://www.travelpleasing.com/wp-content/uploads/2018/10/heart-529607_1280-1024x681.jpg
http://www.travelpleasing.com/wp-content/uploads/2018/10/heart-529607_1280-150x150.jpg
Travel Destinations
Travel Tips
If you are about to get married and having a headache on deciding where to do your most-awaited honeymoon, I welcome you here because you clicked on the right page. Yes, congratulations mate! You are to read some of the most suggested honeymoon destinations in one of the world's...
Travel Pleasing
Travel
Pleasing
travelpleasing@gmail.com
Administrator
Travel Pleasing