The Best Things To Experience In Toronto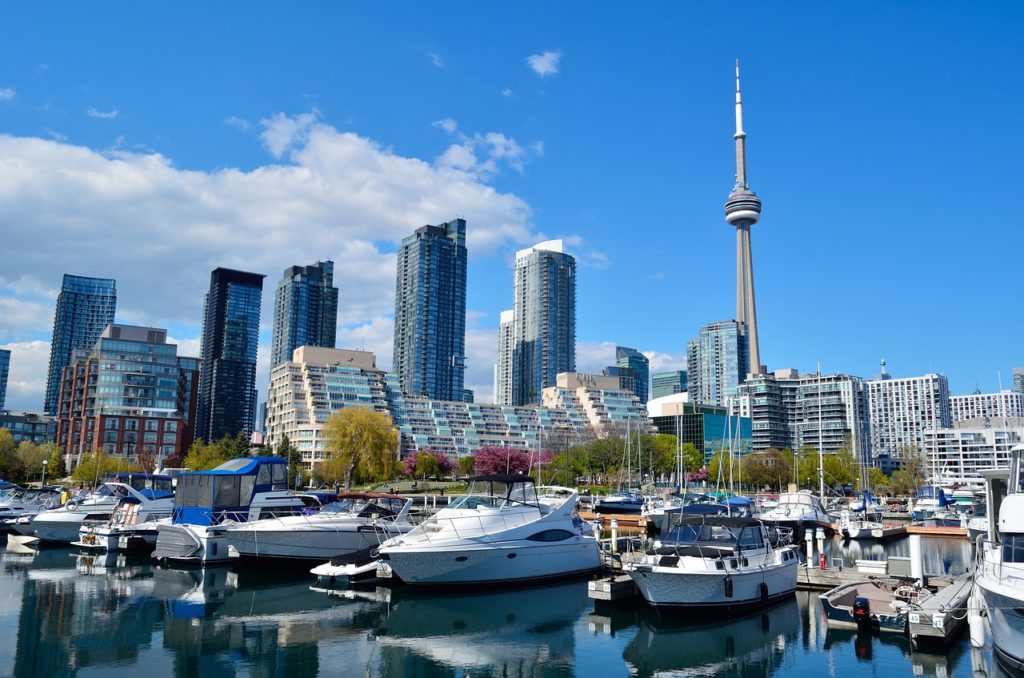 Toronto is a very popular city of Canada. It is not just the capital of Ontario State, but also the largest city of Canada. The city of Toronto is also a mix of dynamic tourist attractions, galleries, museums and so much to explore.
Along with this, the people travelling to this city are highly impressed with the amazing city life, modern infrastructure, entertainment District and Toronto Islands.
With the good infrastructure in Toronto, it is very easy for the people in this city to use the Subway's and public transport to navigate and travel in the city.
Here are some of the best things to experience in Toronto –
Explore The Cn Tower
CN Tower is a popular landmark in Toronto, the 553 meter Tower is among the most attractive places to see in Toronto, it is also close to impossible to not notice this as the structure is so tall, anyone can see from almost everywhere throughout the city.
It is not just so impressive from outside; it also offers some adrenaline pumping experiences which you will always remember throughout your life. Travelers coming here enjoy the 'LookOut' level at a height of close to 1,137 feet. It is an experience to see stunning city views of the whole Toronto City from a point.
Also check out the Glass Floor experience at 1,123 feet, where you will be stunned with the views it offers. Since you are here on the CN Towers, do visit the 'SkyPod' at 1,465 feet to check the views from the highest point in the city.
If it still doesn't scare you till now, also try the 'EdgeWalks' and walk 'hands-free' to the circular edges of the SkyPod.
Royal Ontario Museum
The ROM or the Royal Ontario Museum is among the most reputed Museums of the country, it holds a huge collection of world culture, and collections from all parts of history. The ROM also hosts several major exhibitions from all around the globe.
The Museum was established in 1912 and keeps a collection of several gems, minerals, Antiques, fossils and more. The museum is old architecture building and was recently expanded with an ultra-modern design of Steel and glass. This structure is so adorable combining both historic architecture and the modern design.
Once you are in Toronto, make sure you are visiting this unique and famous mosque. This place is easily to navigate and reach. There are plenty of Hotels nearby where you can stay and visit around this wonderful city. Get Hotel Discounts to book such hotel rooms at appropriate prices in Toronto.
Art Gallery Of Ontario (AGO)
Ontario has a lot of museums and galleries where, the Art Gallery of Ontario (AGO) is considered to be the jewel in Toronto. The gallery keeps an amazing collection of David Milne, Malcolmson Collection, The Thomson Collection and a lot more.
The art gallery also attracts a lot of visitors to itself with the beautiful collection of artworks from Canada, Africa, Asia- Pacific and Europe.
The Ballet is an artistic dance performed on music; The National Ballet of Canada performs stunning classical dance performances. This ballet company in Canada performs a full range of classics.
It is a special event where a large number of people and ballet lovers gathers together to see the magical dance, once you are here, you will definitely be impressed with the Ballerina's and Ballerinos. Some of the most popular players of this dance are Sonia Rodriguez, Xiao Nan Yu, and Guillaume Côté. These are the best in class performers in the National Ballet Of Canada.
Experience The Niagara Falls
Niagra Falls are massive in size, just pause the moment and admire the beauty of the waterfalls. Niagra waterfalls lie between the Canadian State Ontario and the American State Of New York.  The Niagara Falls has been named after the three waterfalls which forms the southern End of Niagara Gorge.
Visit this place with family and this outing will indeed be a memory to always cherish. Apart from the falls, there are other places of entertainment for kids such as Wax Museums, SkyWheel, Haunted House, Bird Kingdom and more. For the young people, this place offers hiking, rapids and Niagara parks and casinos to enjoy your time.
History Of Casa Loma
Casa Loma is a Gothic Revival style mansion which was once home to Sir Henry Pellatt. He was a Canadian multi millionaire as well as a designer to several other landmarks in the city.
His residence is now a museum to several important collections. It has 100 rooms with three dozen bathrooms. This museum is visited by a lot of people who admires the time period of European Elegance.
The mansion is indeed an extraordinary building with a lot of luxury facilities such as decorated suites, secret passages, foot tunnel, towers, estate gardens and more.
Kids Time At Toronto Zoo
Zoo is a place for animals and the Toronto Zoo is a wide popular one, this place indeed proves to be the best home to several thousands of animals.  The Zoo has been artificially divided into different sections representing different species from their native parts of the world. The Zoo is almost 23 miles northeast from the Toronto City Center and can be easily reached by Cars, Trains, Buses.
Wasaga Beach
The Wasaga Beach lies in the Wasaga town; it is the longest (8.6 miles) freshwater beach in the world. The coastal area and the shoreline prove to be the best places to experience the stunning sunset views.
This sandy beach has been awarded several times for putting in efforts to keep it as per International standards. Tourist coming to this place enjoys swimming, hiking, bird watching etc. This place is perfect for every vacation kind such as Solo Trip, Family Trip, etc.
Apart from doing beach activities and water sports, visitors can enjoy the nearby museums to see, houses and cottages to stay and more. Once you have reached Toronto, the town of Wasaga Beach is close to 90 miles from Toronto.
Enjoy At Canada's Wonderland
Enjoy your day at just outside the city. Canada's Wonderland offers plenty of rides to spend time with your family, friends. These also offer appropriate refreshment areas to smack up your taste buds.
http://www.travelpleasing.com/best-things-to-experience-in-toronto/
http://www.travelpleasing.com/wp-content/uploads/2018/09/toronto-1426205_1280-1024x678.jpg
http://www.travelpleasing.com/wp-content/uploads/2018/09/toronto-1426205_1280-150x150.jpg
Travel Tips
Toronto is a very popular city of Canada. It is not just the capital of Ontario State, but also the largest city of Canada. The city of Toronto is also a mix of dynamic tourist attractions, galleries, museums and so much to explore. Along with this, the people travelling...
Travel Pleasing
Travel
Pleasing
travelpleasing@gmail.com
Administrator
Travel Pleasing