10 Things You Wished Your Mom Told You About Traveling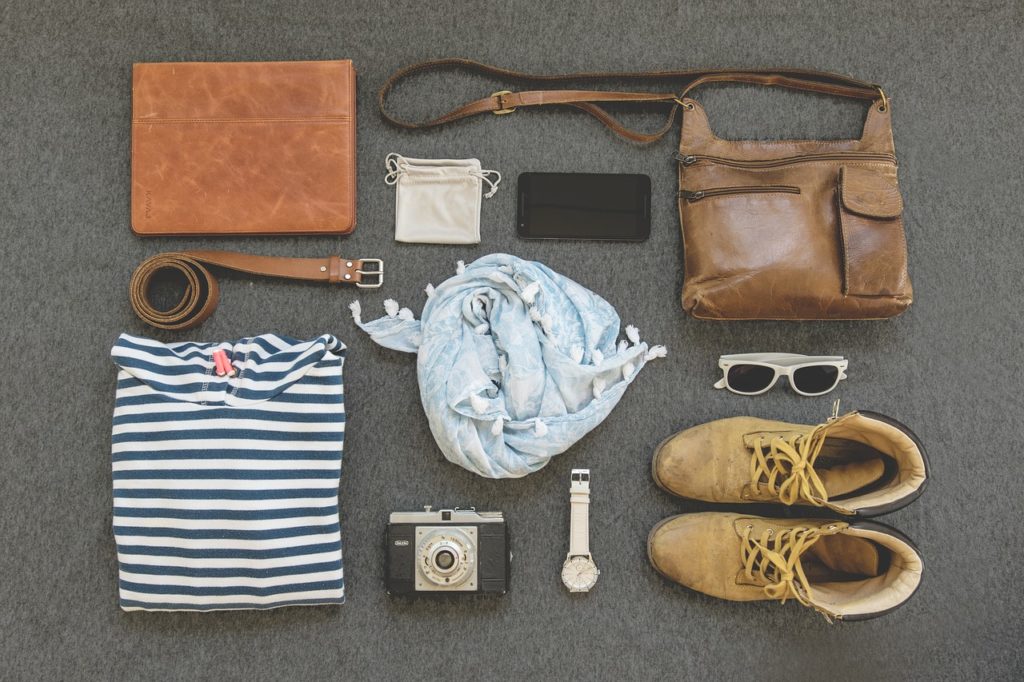 There are people who are free as a bird and there are some who are afraid as a rabbit put in front of a lion. There are beliefs that stop people from enjoying all the privileges of life which are not reasonable – life is too short to be spent in the four corners of your bedroom. Spread your wings and make your first step. Do whatever you can do as long as you can still feel the earth at your feet.
So, if you grew up afraid of traveling, well, here are some awesome thoughts that you would wish you knew since then.
1. It makes you enjoy the magic of exploring
Traveling is indeed so much more about exploring – which is the one thing you do since you became conscious or aware about life. When you were just a kid, you used to explore how it feels to go out and enjoy the pouring rain, you used to walk barefoot in the seashore holding your parents' hands, or you explore how coffee tastes thinking that it was a chocolate powder. People won't stop exploring – and that is what traveling has in store for you, the magic of exploring. When you travel, you get more chance to explore the people, places for recreation and entertainment, things to do, and the cultures that the world has for you to discover. The joy of exploring things in life leads you to appreciate and love yourself more.
2. It broadens Your Network
Traveling definitely broadens your network. How? When you travel and decided to go alone, you are forced to connect with people – to talk with the locality of the place you chose to visit. In that way, you are giving yourself the opportunity to broaden your network or your connection. The more people you get to know, the more you will seek the joy of traveling. And of course, this is not only for solo travelers, it is also applicable for those who travel with friends or families.
3. It enhances your communication skills
Whether you are traveling out of town or out of the country, you are highly advised to learn about the language or dialect of the place you are visiting. Of course, you cannot effectively communicate with the localities if you only know your on-hand language. And that is the awesome advantage of traveling, it requires you to research, to explore, and to study before you enjoy the experiences that await you. Even if you are going there for business or personal purposes, you must learn their language. Learn to say hello, in different languages? Awesome, right?
4. It absolutely relieves stress
If you would be able to ask the passionate travelers why they travel as often as they do, a majority will answer you that it relieves their stress. When you travel, your attention and your thoughts are diverted to your current activity. It slowly washes away the thoughts that are bothering you whether for a short or long period of time. It is like finding a way to enjoy and as well as to kill the unlikable vibes.
5. It delivers self-satisfaction
Traveling increases your self-satisfaction even you don't notice it. Whether you are a solo traveler or traveling with someone or some people, you can still have your self-satisfaction. When you travel, you learn how to be independent, you learn to do anything and everything by yourself. You get to cook your own food, pack your own things, wash your own clothes and discover things on your own. After your travel, you would realize how amazing it is that your simple leisure experience made you feel you are an incredible person by doing things with all your strength and knowledge.
6. It helps you escape the reality
When you are tired of the daily routine you are witnessing, don't hesitate to plan your travel. This could be your greatest escape to the reality. But you don't need to be emotionally, mentally, or physically exhausted to say that you need to plan a travel. You just must be willing enough to spend time and money in exchange for the things that could take you away from the reality even for a count of days. Don't be selfish when you truly deserve to be pampered for some time – don't push away the chances that you could enjoy without thinking of all the negativities this life is throwing at you.
7. It makes you cherish your home more
This is true, trust me. I once had a three-day stay out of town with my groupmates and I already missed home as soon as we got in our destination. I texted my parents a lot telling them I wish they could be with me – but since it was school-related activity, I had to go alone. Though, that is not the first time it happened to me and yet I still miss home whenever I am out somewhere far from my family.    You would realize this especially when you do your first solo travel whether it's out of town or out of the country, this is unless you are not close to your family.
8. It lets you know how beautiful life is
One of the good things you would realize when you travel is that life is so much more beautiful than you expect. Because when you travel, you get to explore different places which attach you to either nature or wonders done by people, you also get to discover different foods, you get to know different cultures, and you get to experience things that you have never experienced before. Life is so much filled with beautiful things, so don't stop and limit yourself in staying in one corner of this big and magical world.
9. It helps you break cultural barriers
One total influence of traveling is that it helps people to slowly break the cultural barriers. The world is full of people who are stereotyping a certain or variety of races whom they think are not that pleasing in their perspective. However, traveling may teach you to understand and accept cultures that you are discovering from time to time. You would understand why they do, or they don't do such things. Always keep in mind that no matter what your beliefs are, you have to open your mind and your heart in accepting the beliefs and cultures of others – be one of the people working to break the cultural barriers.
10. It offers you a lifetime memory to hold
If you are a certified memory hoarder, then traveling is best-suited for you.  There is no way more satisfying and more thrilling than collecting travel memories especially when you get this done with the closest people in your heart. Also, if you are a social media influencer, you could get a double tap-worthy photo by taking astounding shots of your travels.
……………………………………………..
AUTHOR BIO
Kath Ramirez is a journalism graduate who aims to turn her dreams into her passion. Her love for writing started when she was seven years old, reading illustrated books. Writing articles, reading books, and dancing is her passion and she breathes into life with these. Kath is also engaged in exploring different places to stay for vacation or Holidays and a food addict but health conscious. She now works as a writer for West HQ, one of the best travel locations in the heart of Western Sydney.
http://www.travelpleasing.com/10-things-you-wished-your-mom-told-you-about-traveling/
http://www.travelpleasing.com/wp-content/uploads/2018/09/traveling-1024x682.jpg
http://www.travelpleasing.com/wp-content/uploads/2018/09/traveling-150x150.jpg
Travel Tips
There are people who are free as a bird and there are some who are afraid as a rabbit put in front of a lion. There are beliefs that stop people from enjoying all the privileges of life which are not reasonable – life is too short to be...
Travel Pleasing
Travel
Pleasing
travelpleasing@gmail.com
Administrator
Travel Pleasing